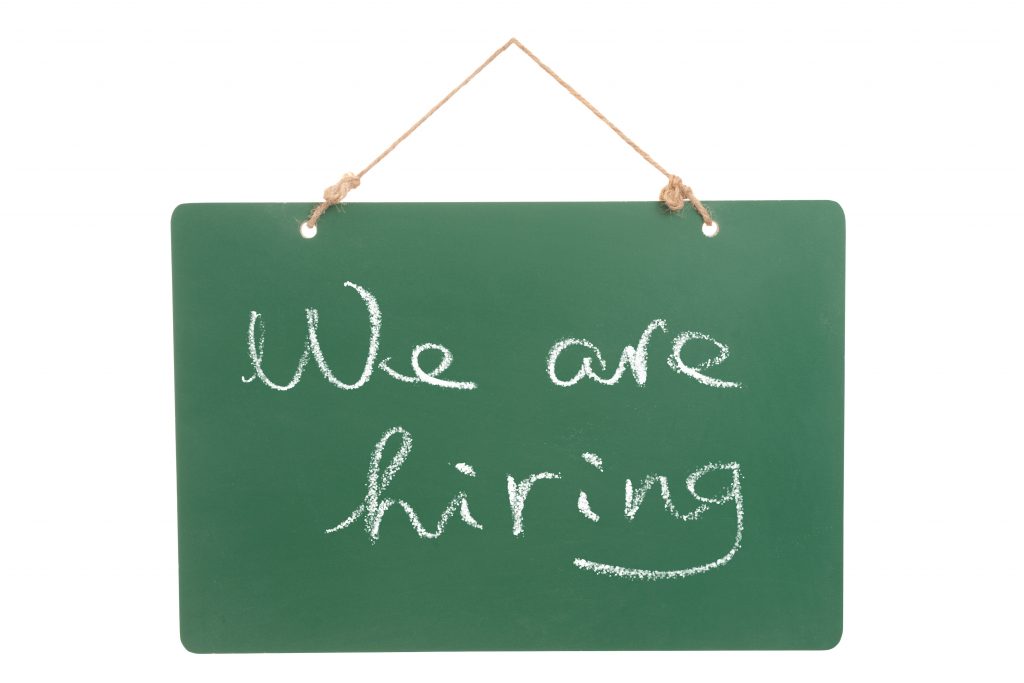 Hiring staff in the current climate is a challenge. The days of posting a job ad and getting multiple applications from suitably qualified candidates are over. Given this, we have compiled a list of actions that we use to help us hire our staff that we'd like to share with you.
As well as using recruitment websites and your own company website, use your social media channels to get the word out: LinkedIn, Twitter, Facebook, Instagram etc.
Align your message across each and post simultaneously to each platform for full reach to your audience on the same day.
Review applications daily and contact candidates you are interested in immediately. It's documented that in today's market, job applicants will have moved on if they don't receive a response in as little as 3 days!
Given the above, it follows that the interview should be held as soon as possible. Conduct one comprehensive, all-encompassing interview that allows you make a quick decision about the candidate –no second interview needed. This way you have a time advantage and first mover advantage versus competing businesses.
Hire Part-time/ flexible workers – the world is shifting towards the 'gig-economy' mindset, so why not employ people who are seeking part-time roles? Consider 'Returners (those who have been off work travelling or developing home life for a few years). This way, you can benefit from the vast experience they can bring to the role, and they benefit too as they can balance their role with wider family needs. Many job seekers are now very focused on work-life balance and, even if they are nearing retirement, they could be in a position to contribute some of their best years to your business.
Often a well-run internal candidate-referral reward scheme can be a highly effective way of incentivising current employees to bring in people that they feel would be a fit for your business. Done well, this can extend your reach into the market for candidates significantly and also help maintain a consistent culture.
Consider using a highly regarded recruitment agency. Partnering with an agency closely can be very advantageous in the market if you do it right! Some tips on this:
• Meet the consultant you are working with;
• Have a regular scheduled update call (e.g., weekly);
• Accept speculative CVs from the agent;
• Be flexible on the fee rate. If you get an exceptional candidate, they can be worth it and remember its contingency based, so no fee is applicable if the process is incomplete;
• Keep updating the agent about the news in your firm;
• Offer to work exclusively with the recruitment firm, but ask what steps they will go through to find/headhunt the right candidate for you;
• Make sure you have created an excellent job spec and offer to assist with the advert text;
• Recruiter fees can appear high on the face of it, but a good recruiter can allow you get on with the day job of billing clients while they streamline the candidate selection process saving you time and money;
• Make the partnership a positive one where you share background (but always confidential) information with the recruiter, ensuring you are on the same page & wavelength regarding the person and role;
• If you trust your recruiter to know what you are looking for and he/she recommends a candidate that does not look like an obvious fit on paper, give the recruiter the benefit and trust their judgement and meet them. I would also be generally open minded on applications. For example, if a candidate is not a right fit for your current active role, consider whether they might be suited to your firm in a different role where they will add value,
These are some of the things that we have found worked for us, hopefully some of this knowledge will be useful to you in your search, good luck!